It was CRAZY hot this weekend. I don't remember when we've had this many days in the 90's before. Luckily, I'm on vacation and heading to the lake! But, before I head out to the lake I thought I'd share some randomness with you!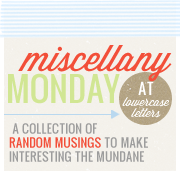 I sent off an order for matching
ScrappyBloom Clusters
for two sisters who have matching dresses. I can't wait to get pictures from their mom!
I purchased new Revlon nail polish last week - Plum Seduction. Love it!
My flowers are looking beautiful. We've had perfect growing weather - hot and rainy.
On Saturday night Bill and I had a date night planned. Dinner and a concert. Well, dinner was fabulous but before we left the house Bill checked the time of the show and unfortunately, it wasn't on Saturday night. It had been moved to September! Good thing we looked ;)
We went to the
HoDo
Lounge - it's Bill's favorite bar. It was fabulous. We both had the Elk Patty melts
not gamey tasting at all
with cherried onions, sharp white cheddar cheese and a garlic aioli on homemade sourdough bread. I had a homemade vanilla ice cream sundae with caramel and Bill had what was called the sorbet flight for dessert. His dessert was four sorbets that you eat in a certain order. So yummy. I wasn't a big fan of the cucumber tarragon but, the others were great! I never get photos of dessert. I guess I'm just too excited to eat it!
I hope to have my first giveaway sometime this week! I'm giving away 25
hair ties
when I reach 100 followers. So, if this is your first time visiting. Take a look around. If you like what you see - become a follower :)
Happy Monday!