A little randomness...
For the past two and a half months I've been consumed by work. Working on the Junk Market for Poppy and Pippa as well as planning a state early childhood conference. As I write this (on Sunday) I realize that my life is going to slow down. A lot.
So, what's next?
Well, I have a board report to write for work as well as billing and writing a newsletter. Sound like fun? It sounds like everything is getting back to normal.
I have one goal with all of my extra time in the evening. Exercise. I know I've said it all before.
Eat better.
Exercise.
Lose weight.
Have more energy.
Live well.
So... starting tomorrow I'm going to give it a try.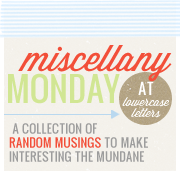 Enjoy your day!