Random thoughts about my first vendor event...
All of the hours and weeks of hard work preparing for my first craft show paid off! I was very doubtful leading up to the event. I wasn't sure it would be "my thing." But, it was! As with everything I do - I researched everything I could to make sure my first vendor experience was a success. I think I read for hours about booth design and the do's and don'ts of a successful show.
Here is my practice table at home in my office. I changed a few things before the actual event. Bill made me professional looking pricing signs and I ended up hanging some headbands rather than laying them on a plate. But, other than that - it stayed the same. (My sign is 24 X24 stretched canvas - perfect for hanging in my office when it's not in use).
Here is my booth - I had a very small 4X6 spot - it was perfect.
As you can see from my hat that it was a bit chilly. In fact it was about 34 degrees when we were setting up. Thank goodness for the spot in the sunshine against the building and out of the wind. So many of the vendors froze their butts off! Luckily, the weather didn't scare anyone off. It turned out that the line to get into the event went all the way down the block and around the building - it was three times as long as the event this last spring! It turned out to be a beautiful first day of fall.
Just a fraction of the line...
FYI - We used '
Square
' to take credit cards and to keep track of cash and checks on the iPad. It was so slick. If you are planning on participating in a vendor event I highly recommend using
Square
. There are NO hidden fees! It's just 2.75% per swipe and your money is deposited the NEXT day!
I was so tired after the event - I was asleep by 8:30pm. It was a good day.
Now, I'm gearing myself up to be energized for this coming weekend - It's the state early childhood conference - in which I am the chair of the planning committee. I am trying to psych myself up for another weekend of long days...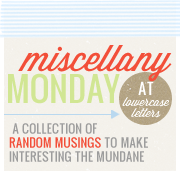 Enjoy your Day!